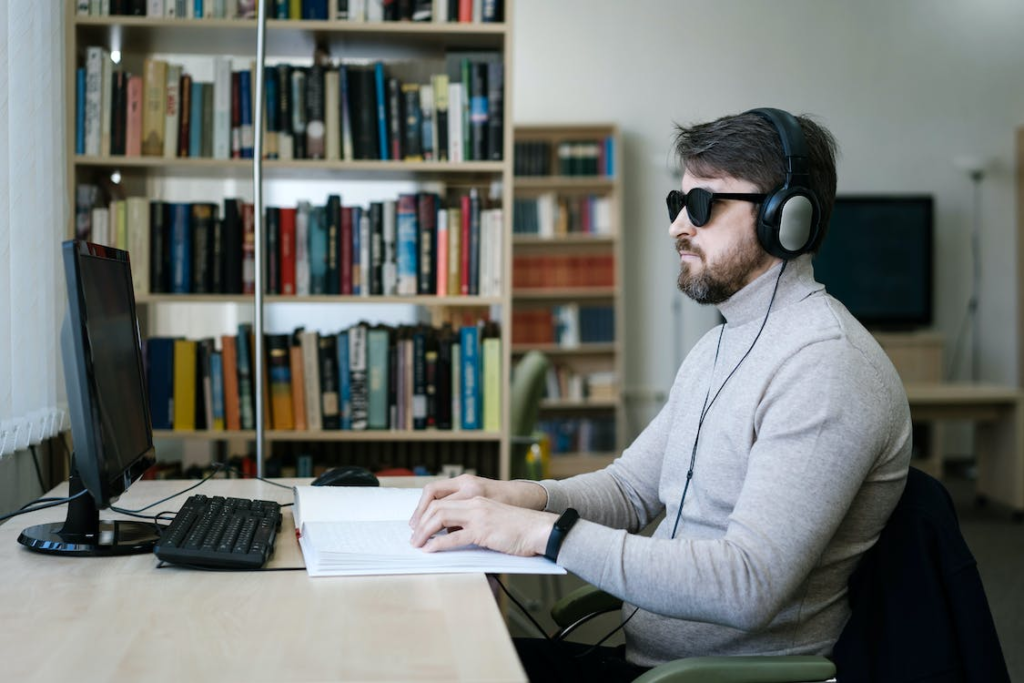 WP ADA Compliance Check plugin developed AlumniOnline Web Services LLC includes a public facing accessibility widget at no additional charge. Using a web accessibility widget will enhance the accessibility of your website and demonstrate your commitment to ADA compliance. The widget includes a seal to indicate your commitment to accessibility, a link to report problems and a toolbar that provides website users with a variety of options to further enhance the accessibility of the website. A shortcode option is also available to display a simple link to the toolbar for use in your theme files.
Learn more about the WP ADA Compliance Check Plugin!
Features of our Web Accessibility Widget
The following options can be found on the Widget tab on plugin settings page:
a link to a contact form may be included which will trigger a button displayed inside the accessibility widget to report problems.
a custom statement can be displayed inside the web accessibility widget popup.
a custom logo may be displayed in the footer of the widget
an option to display widget at the top, bottom or left side of your pages
primary and secondary colors may be defined for the widget
Activate the Accessibility Widget
From the WordPress dashboard, choose "Web Accessibility" and then "Settings"
Click on the "Widget" tab
Check the box next to "Display the accessibility widget, tools and compliance seal" or one of the other options provided as desired
Enter the url for your contact from
Choose a location for the widget, either the lower left, lower right or upper right corner
Click "Save"
Use the Web Accessibility Widget
Go to you website home page and look for the "universal" icon in either the lower left, lower right or upper right corner of our website.
Cookies
While active on your website cookies are used to enhance a users experience by remembering the state of selected toolbar options. Learn more about the cookies that are used.
Terms of Use
Use of the accessibility widget and display of the included compliance seal requires a commitment by the website owner to comply with WCAG 2.1 AA Web Accessibility standards. Committing to accessibility means correcting or evaluating the validity of all issues found by the software, completing the provided manual checks and implementing a web accessibility policy to ensure the website remains free from errors. By using the software you have agreed to our terms of use and understand that we do not warrant that your website will be free from web accessibility issues while using our software. The displayed badge does not indicate that your website is free from errors but is intended only to provide website users with the confidence that you are dedicated to compliance and will do your best to ensure your website is accessible to everyone.