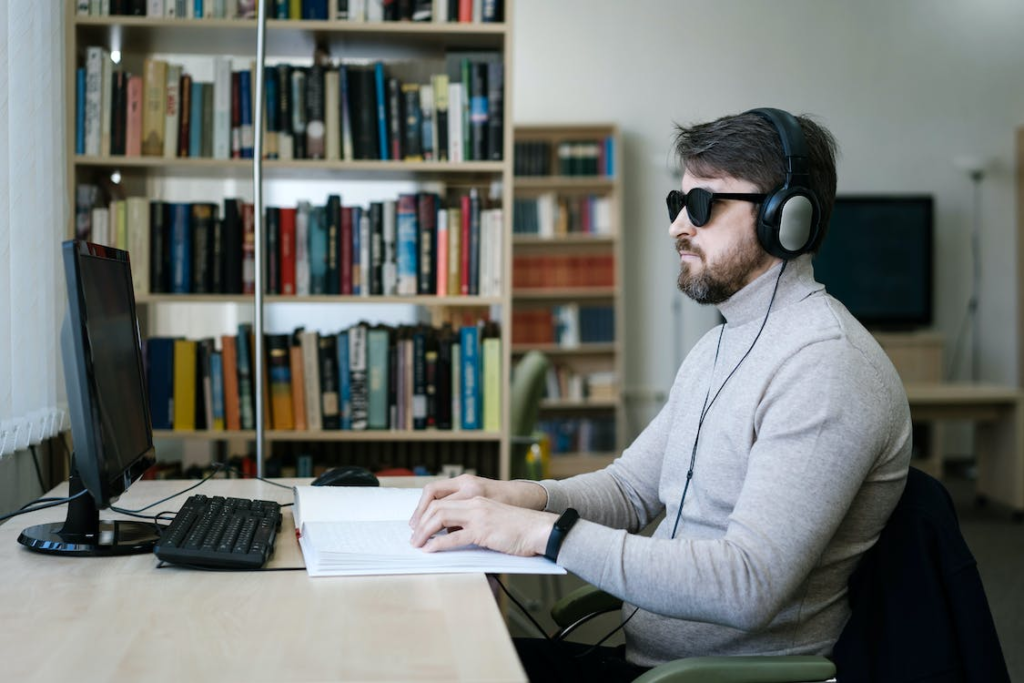 A website is a crucial element of any successful company. Your website should introduce potential customers to your business and show them what you have to offer. Unfortunately, many websites are not inclusive and don't necessarily cater to people with disabilities. If you want to draw in a wider audience and make your company website more inclusive to all people, it's essential to make some adjustments to cater to people with hearing impairments in particular.
These tips from AlumniOnline Web Services can help you make a more inclusive business website.
Ask People With Hearing Impairments for Their Opinions
More than 30 million people in the US have some form of hearing impairment in both ears. It can be difficult for these people to access websites that use a lot of videos and sounds, and if your website is not inclusive, it will drive people away instead of attracting new customers. Finding ways to make your webpage accessible to people with hearing impairments is imperative.
No one knows which accommodations need to be made to a website to make it more accessible to people with hearing impairments than men and women who live with this type of disability. Even if your web page complies with all rules and regulations, you still may need to make adjustments to make it easier for people with hearing impairments to access.
The best way to know how to improve your website is to ask people with hearing impairments for their opinions. They can explain if navigation is difficult or point out when captions are incorrect. If you take the advice seriously and work to resolve the issues, you can make your website more inclusive.
Check Regulations From the Americans with Disabilities Act
The ADA has a set of rules to make it easier for people with disabilities to get the accommodations they need to thrive. If you comply with all of the regulations set forth by the ADA, you can easily make your website more inclusive. It may not fix every problem, but, as accessible points out, it will allow you to avoid lawsuits from users who claim that your website is inaccessible.
Make Your Website Easy to Find with Content Marketing
Content marketing can significantly enhance your website's visibility and make it easier for potential customers to find you online. By creating valuable, relevant, and consistent content, you not only engage with your audience but also improve your site's search engine optimization (SEO). Search engines prioritize content that demonstrates expertise, authority, and trustworthiness. Regularly publishing insightful articles, blog posts, or videos related to your field can boost your search rankings.
Each piece of content that aligns with the search queries of your target audience increases the chances that your website will be discovered. Moreover, quality content encourages shares and backlinks from other sites, further expanding your reach and improving your search engine results, making your website more accessible to those seeking the services or products you offer.
Make Your Website Accessible
ADA regulations also open the door for drawing in new customers so that your business can thrive. By making your website accessible to more people, you can expand your customer base and generate additional sales to pad your profit margin.
Hire Freelancers To Improve Your Website
Once you understand which changes you need to make to ensure your website is accessible to more people, it is time to take action to resolve the issues. You may not have the knowledge necessary to overhaul your website yourself, but you can hire freelancers to make your software, app, and website more accessible for people who are hearing impaired.
You can find many freelancers on online job boards. These websites allow you to sort through candidates based on cost and reviews. You can also filter your search results by specialization. For example, you can search for a freelance software developer if you are trying to find someone to design a more inclusive app for your company.
Create a Text Logo
Creating a text logo for your accessible website can be both simple and cost-effective using a free online tool. These user-friendly platforms provide a variety of fonts and design elements that can help you craft a logo that's not only visually appealing but also embodies the ethos of your brand. When designing your logo, it's important to ensure that it maintains high contrast and readability to support users with visual impairments. With the right tool, you can experiment with different typography and color schemes to create a logo that stands out, while also making sure it meets web accessibility standards. This can be a crucial step in establishing your brand's identity and making a positive impression on all visitors to your site.
Having an inclusive business website is important for making your company accessible to more customers. By hiring freelancers and being aware of ADA regulations, you can create a website that is easily accessible to people with hearing impairments.
To learn more about our WP ADA Compliance Check WordPress plugin, visit AlumniOnline Web Services today!